Ikea opens food stores in 14 of its centers
Datetime:2020-05-14
The Swedish multinational has decided to take a first step towards the "new normal" with the opening of its food outlets that have both contributed to popularizing the cuisine of the Nordic country in these parts, according to Expansion.

From IKEA Food store to customer home using the JustEat app
The experience will not be complete because the stores themselves remain closed. The purchase option in this case is limited to the assortment of 250 products available in the Swedish Food Store and in 14 centers on the Peninsula from Tuesday May 12: Coruña, Asturias, Barakaldo, Jerez, Valladolid, Zaragoza, the three stores from Catalonia, the four located in Madrid (including Goya) and Malaga (as of Wednesday the 13th).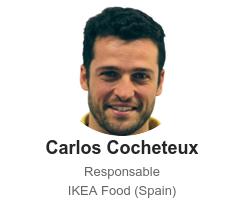 According to Carlos Cocheteux, head of the
IKEA Food
area in Spain, this opening of doors comes to please the public most faithful to the Ikea philosophy: "We know that our Swedish food store is one of the great attractions for people who came to visit us and Now that our stores are temporarily closed, we want to offer them the opportunity to continue enjoying Swedish gastronomy in their homes. "
This decision is in addition to the collaboration agreement signed in Madrid with Just Eat. Available only for the center located on Goya Street in the capital, users can receive more than 80 products at home through this home delivery platform.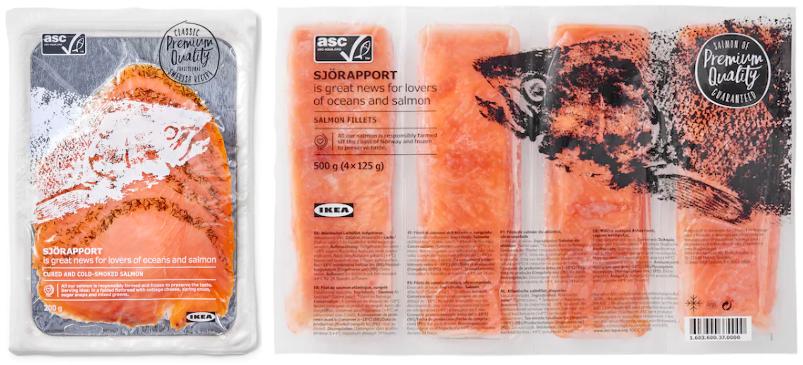 The best-selling product in IKEA stores is ASC-certified smoked salmon (200 g or 500 g, Left), and frozen salmon fillets (right)
"Our goal is to provide households with healthy, sustainable and affordable food, while respecting the prevention and hygiene measures that guarantee health and safety, especially in this exceptional moment we live in," says the head of food at Ikea in Spain. From the company they detail the protocol: use of masks, gloves and glasses for all employees; Disinfecting gel and gloves available for customers; frequent disinfection and cleaning of the store and work clothes; safety distance and limited capacity; and acceptance only of card payment.
To make it even easier, they have planned that orders can be made by phone and then pick up at the store (in fact, in Seville, Valencia and Murcia you can only buy under this formula).
News source: fis.com