Russian Crab Group CEO satisfied with Q1, makes positive forecast for 2020
Datetime:2020-05-25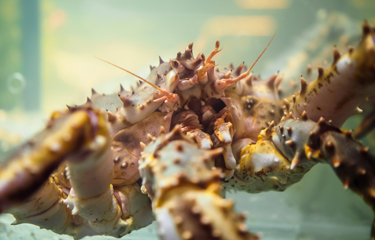 Russian Crab Group reported strong operational results for the first quarter of 2020, despite the COVID-19 situation.
Founded in 2017, Russian Crab Group incorporates a number of firms collectively owning 19 vessels specializing in crab-fishing, primarily in the Russian Far East. Owned by Gleb Frank, the owner of the Russian Fishery Company, the company became a much bigger player in the market after it won 12 lots during the country's crab quota auctions in late 2019. The total quotas of the Russian Crab for 2020 stand at 12,970 metric tons (MT), 19 percent of the entire Russian total allowable catch.
The company's catch in Q1 was more than 2,000 MT of opilio, bairdi, golden, king, and hairy crab, representing nearly 20 percent of the whole catch of the Far East's crabbers. Some of its quotas in the Bering Sea and the Sea of Okhotsk were caught at levels of 80 to 100 percent.
The Russian Crab was the only supplier of live hairy crab for Japan's market and the biggest supplier of crab to China, it said in its first quarter report.
In an interview with PrimaMedia agency, Russian Crab CEO Dmirty Trubnikov said that his company's Q1 results were affected only slightly by the coronavirus.
"In February, the output could have been better," he said. "At the moment, sales are starting to get back to normal, though not in all areas. While the Asian markets have started to revive, with their activity set to increase, the U. S. market doesn't feel that good. That bothers us."
Trubnikov said an upside of the crisis has been in hiring opportunities, as many highly qualified professionals have become available due to layoffs at other firms. Trubnikov said, unlike other crab companies, his firm has maintained employee pay at pre-crisis levels.
Trubnikov said the company plans to catch its entire quota allocation this year, and will continue its program of new vessel construction under the Russian government's investment quota program.
News Source: SeafoodSource