Dalian Customs Takes Measures to Support Aquatic Product Processing Trade
Datetime:2020-05-28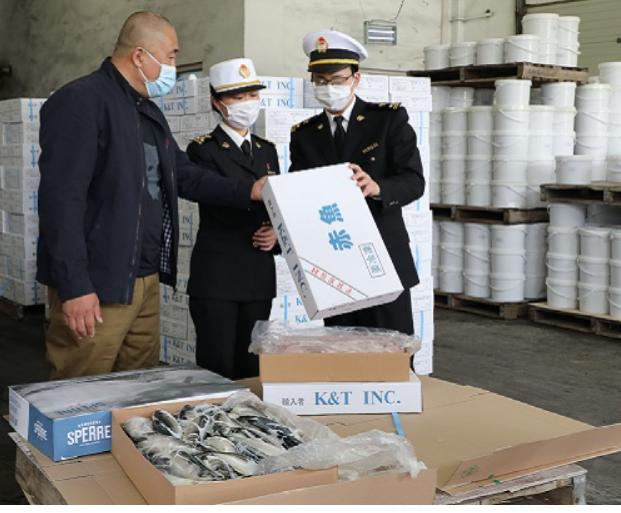 To promote foreign trade of local aquatic product industry, Dalian customs Direct put forward 10 measures on April 29, including the applications of a "consolidated manual" control over aquatic product enterprises, long-term mechanism of "one-on-one"support for the enterprises, and centralized audit on processing trade of this industry.
Seeing the prominence of Dalian's aquatic-product processing industry, Dalian Customs set up a processing-trade bond-control auditing center in Zhuanghe City to integrate the audit task that was formerly spread among 13 subordinate customs houses. Through intensive human resources and optimized operational procedures, the auditing center helps professionalize and standardize the industrial processing-trade and bond-control transactions across the customs district, so as to support the processing trade development with customs-enterprise double win by enhancing the average auditing efficiency by 40% or so.
According to Sun Yuning, Director General of Dalian Customs, during the process of local business resumption, the Customs is providing full-chain supports for the aquatic industry to allay financial institutions' misgivings and reduce enterprise financing stress, with the aim of the foreign-trade sustainability.
News Source: GACC